Aquaculture Stewardship Council
Certification Summary
Aquaculture Stewardship Council is a international non-profit organization with globa presence.
The primary role is to manage the global standards for responsible aquaculture, which were developed by WWF Aquaculture Dialogues
It's simple, it's easy, it's fast
5 Easy Steps to ASC Certification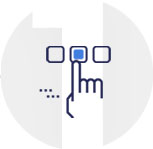 Fill in the enquiry form and we will conduct a free gap analysis based on ASC and your organization requirement and we will provide you a quote.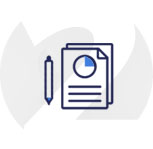 Upon agreement to quotation a scheduled trainings will follow together with documentation requirements for certification.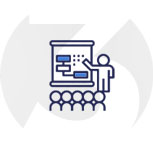 Once you completed the trainings and documentations, a pre-audit will be conducted.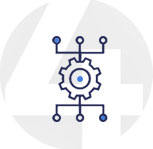 Final audit and reports will be performed by Certification Auditors. Assistance will be given to ensure you close all non conformance records.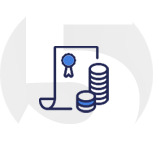 Once your organization is 100% compliant to ASC , a certificate will be issued. And once you are satisfied with our service, we expect to receive your payment.
Benefits
The ASC works with all stakeholders in the seafood value chain, farmers, processors, traders, distributors, retail and food service companies and ultimately consumers.
Be seen to lead the way with your environmentally responsible, socially aware business model.
Gain new opportunities and access new markets.
Provides a credible label that brings added value and access to new markets.
Creates operational efficiencies.
ASC labeled seafood can be traced back through the supply chain to a responsibly managed fish farm. • Provides a responsible, certified and secure supply of fish that meet your CSR goals.
ASC certified seafood gives your customers a credible, responsible product and market assurances
The ASC label creates customer loyalty and meets the growing demand for responsibly produced products.
Because ASC is synonymous with responsibly produced products, the label creates competitive advantage.
Cost
The cost of certification is guaranteed at its best. Payment is required once certificate has been released. Once you start the process, a Letter of Commitment will be provided and be assigned to our account executive that will hasten and monitor your progress. This method had already helped many companies to be certified within a minimal and considerable time.
Why Choose Us
Industry Experts

We have high caliber Trainers, Auditor and Consultants for different Industry.

Competitive Price

We offer competitive best fair price and fixed fee guarantee plus a spread the cost stage payment.

Guaranteed Results

We guarantee a no certificate, no pay service.

Fast Turnaround

Your time is precious to us. For you to implement the standard, we provide a quick turnaround.

Complete Documentation

We provide a systematic and organized documentation for all certification requirements from start to finish.

Total Customer Satisfaction

We guarantee a 100% customer satisfaction. If you are not happy, no service fee.

Unmatched Support

We have friendly 24/7 Customer Service to assist your certification needs.

Post Certification Services

We have friendly 24/7 Customer Service to assist your certification needs.

One Stop Shop

Aside from ASC, we have range of other certification services to suit your needs from small to large scale businesses or sectors.